July 10, 2022
Claiming without Knowing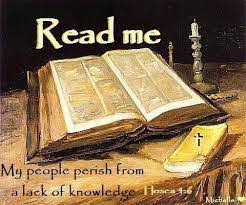 I keep hearing about people who say they are Christians that God doesn't look at "…" as sin. Please read the Bible for yourself & know what God really says about sin & salvation. I would encourage you to read the 16 chapters of the Book of Romans to start. Then get on a read through your Bible in a year plan & follow the real Jesus who speaks the truth in love.
https://www.bible.com/bible/116/rom.1
.
Click the star to rate this post!