October 6, 2021
Time for Christians to Homeschool?
The Bible tells us that the world is opposed to the things of God. We are seeing that come true like never before in the area of education. Now, I don't believe that all public education is bad, and we are to only educate our children in Christian schools or homeschools. However, the principle found throughout all of Scripture is that the ultimate responsibility lies with the parents to oversee their children's education.
I'm a big supporter of homeschooling and of Christian schools but even still, it is the parents who are responsible for shaping and molding the child in a way that will succeed in accomplishing true spiritual education. So, no matter what type of institution of learning we choose, parents are ultimately responsible for their children's spiritual education. And, as we teach our children spiritual things, they need to understand that the only source of absolute truth is the Scripture (2 Timothy 3:16).
One thing we as Christians shouldn't do is look to government organizations such as the public schools to reinforce our Christian values and beliefs. If our hope for our country is based upon electing the right school board officials or hiring the right superintendent or principal, then more than likely we will be disappointed. Our hope for our country is based upon God's intervention as the gospel is proclaimed to the lost, including the public schools.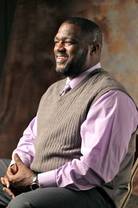 "We cannot continue to send our children to Caesar for their education and be surprised when they come home as Romans."
― Voddie T. Baucham Jr., Family Driven Faith: Doing What It Takes to Raise Sons and Daughters Who Walk With God
Academically, studies have shown that children fare better at home than they do at school. Even the best public school teachers do not have the ability to spend quality one-on-one time teaching each student. Although many teachers are hard-working, dedicated, and have the best interests of their students at heart, nothing can compare to the love and investment that parents can provide their children.
There are very few things we can do in this world that are more important than praying for our children and raising them to have hearts that love and desire to serve God. Ultimately, parents are going to have to answer to God for how they raise and educate their children. Christian parents, it's time to ensure we raise our children biblically in a post-Christian, antifamily society. Every family right now needs to prayerfully consider whether or not homeschooling—or private, public or Christian schooling—is right for them.
And, God has not left us alone in raising godly children but has given us the Bible to guide us into all truth, and wonderful church families to help. God has entrusted us parents with our children for a very short time, during which we have the responsibility of training, instructing, nurturing, and disciplining them, as well as overseeing their education (Ephesians 6:4). So, let's go forward and practice biblical discipleship in the home and the church.
Click the star to rate this post!